//ABOUT US
Pronyl activities began in 1990 to meet the industry with engineering plastic parts, and later migrated to development of pieces and accessories for professional kitchen.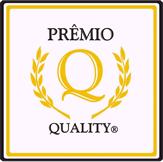 Due to the success of its high performance products in the domestic market was awarded the "Prêmio Quality Brasil" in 2001.
In continuation of its work according to the rules of preservation of health, its products were certified as non-toxic and Pronyl has been recognized again in 2006 receiving the "Prêmio Quality Mercosul".
The excellence of Pronyl products is a result of constant research and partnerships with the most modern kitchens and their representatives, nutritionists, chefs and general users. Always emphasizing hygiene, ergonomics and resistance to heavy work.